Archives and Collections Management
Archives Alive specialises in archive development work for organisations or individuals who wish to set up an archive of their business. We can undertake start-up projects and create an archive from scratch, or we can undertake specific projects within an established archive or museum.
Services offered include:
Collections development work — collecting policies, appraisal, gap analysis, working with depositors, inputting to policies and strategies, stakeholder engagement
Cataloguing — working to ISAD(G) and ISAAR(CPF) standards in the paper and digital environment
Digital preservation
Packaging and storage
Copyright clearance
Archive management
Audience development, learning and outreach
Training in basic archive management skills
The case studies below from the Garden Museum and the Sisters of Our Lady of the Missions highlight further the work we can undertake.
Case study 1: Garden Museum, Lambeth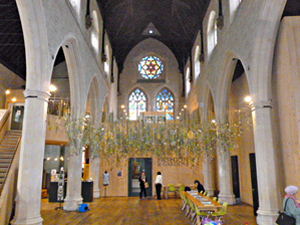 "The Garden Museum in Lambeth in London has been awarded a Heritage Lottery Fund Round 1 pass as part of its £7 million redevelopment project. We commissioned Nicola as part of this project to develop our new archive for the records of garden designers.
She has brought with her a great deal of clear technical knowledge of archive management and development, which we did not have on our existing staff. She has input her professional knowledge into the location, design and specification of our new research room and archive store; has written our Archive Collecting Policy; has developed relationships with our depositors and worked with them to appraise their archives and bring about their deposit; has managed the work of our archive and paper conservation consultants; has researched options for our collections de-cant while we are closed and has written the archive section of our Conservation Management Plan and its associated policies.
Additionally she has researched and developed our digital archive offer and, in writing our Digital Preservation Policy and our Data Management Plan (as required as part of our Heritage Lottery Fund bid), she has enabled our archive to house born digital archive records as well as paper records. She has also assisted us in our project and budget planning, and drawn up cataloguing plans and archive management plans to cover the project for the next few years. We are very excited and hopeful about our development bid, and the garden design archive will be unique in the UK once it is realised by our Round 2 application to the Heritage Lottery Fund.
Anna Cullum, Deputy Director, Garden Museum, Lambeth
Case study 2: Archive of the Sisters of Our Lady of the Missions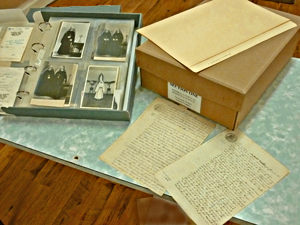 "We commissioned Nicola to set up our archive to professional standards so that it could be used a key resource for the sisters in the province. We recently celebrated the 150th anniversary of the founding of our Congregation. The reorganised archive proved to be invaluable in researching our heritage and history.
Nicola sourced the CALM database for our records, and sorted and catalogued our whole collection, and inventoried our heritage house too. She manages the environmental conditions in the strong room, manages the building overall, has sourced useful documents for our exhibitions, has included the sisters where possible in the archive's formation and has run imaginative projects to engage our neighbours.
We are thrilled with the archive we now have and are delighted that Nicola has agreed to oversee it as we take on more of the management of it ourselves.
Sr Louise Shields, RNDM, Provincial Superior, Sisters of Our Lady of the Missions
And now? Contact Archives Alive for a quote!